Server Infomation
How do I play Hamstergames.eu?
To play Hamstergames.eu we recommend Minecraft Version 1.20.2. You can select different versions of Minecraft via the main menu when loading the launcher and select 1.20.2.
Vote For Hamstergames.eu
A brief description of Hamstergames.eu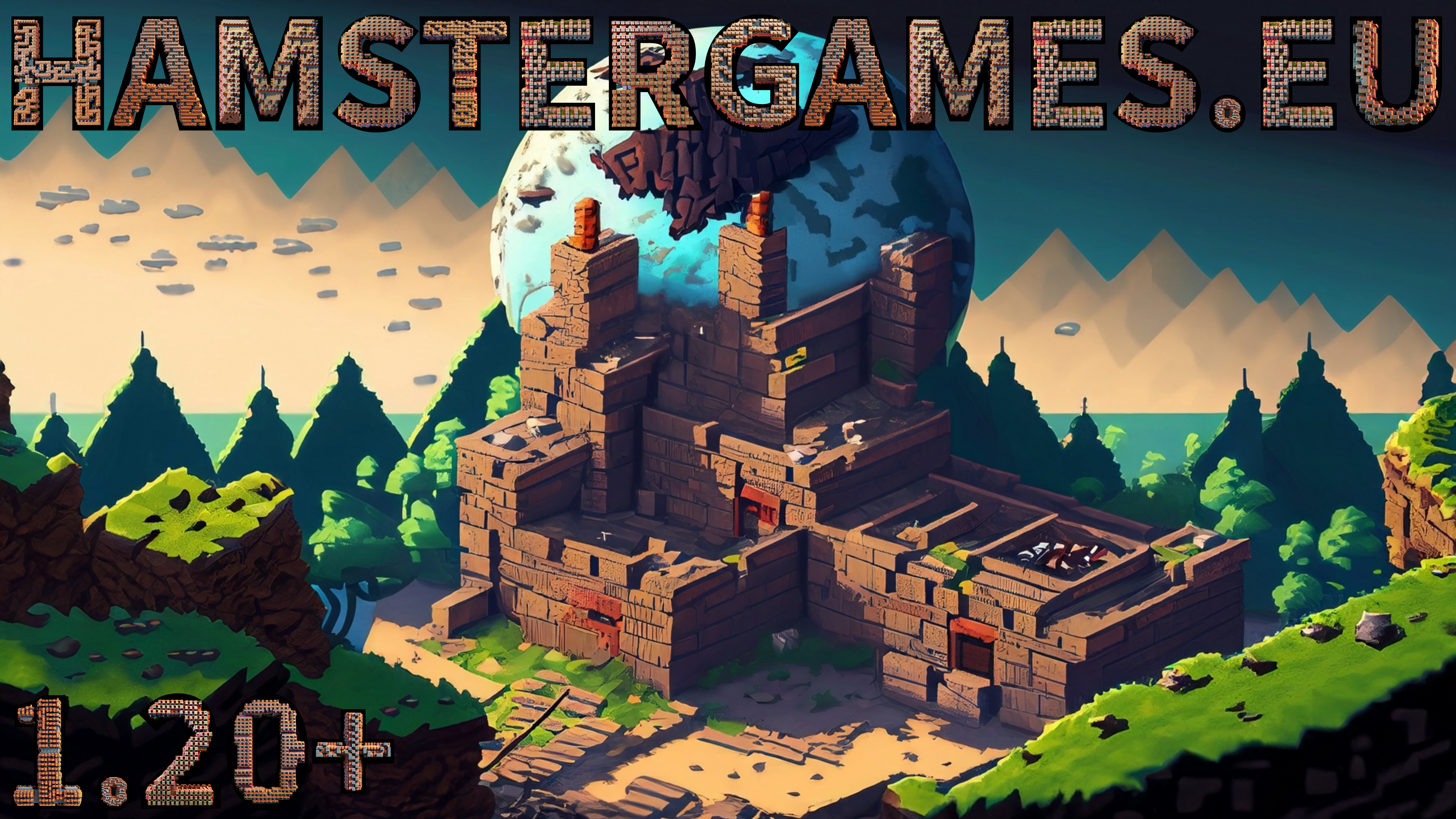 Hello everyone! We opened a survival multiplayer server on version 1.20.1 and are currently looking for players. Our server is completely free to play, meaning that there are no pay to win features at all. Everybodys got the chance to succeed! So for those who don't want to read, here are the links:   Website:   hamstergames.eu   Connect:   play.hamstergames.eu   Discord:    dc.hamstergames.eu Okay, now lot's get to what we're currently offering:  - Survival server: Custom biomes, grief protection, lands/claims, jobs, quests, a community driven marketplace for all your ingame item needs, a money system, player shops, custom enchantments, ranks based on playtime and more! - Farming server: Vanilla biomes, 3 difficulties, for all your farming needs. Inventory/money/exp are synched to the survival server. - Creative server (pretty much vanilla, with lands) - Discord server: This is probably the best thing: Since we're new and only have a handfull of players right now, you can actively suggest your ideas on how YOU like this server to be on our discord. We're still building the server and not everything is perfect yet! We're open for suggestions and are able to develop the server in a direction based on your ideas and feedback! Also, you can use the discord just to hop on voice with other players, share your builds and discuss your farming ideas.  Any more questions? Let me know! We hope to see you soon on Hamstergames!
How popular is Hamstergames.eu?
Currently there is 0 online out of a possible 42. The number of votes this month is 0 since the 1st. Voting allows you to get rewards for free.
Most Recent Voters
Below are the five most recent players to vote for Hamstergames.eu and recieved a reward.
| Minecraft Player Username | Score |
| --- | --- |
| BroOtti | |
| BroOtti | |
| Hamsterliebe | |
| BroOtti | |
| BroOtti | |
Best Minecraft Servers
Are you looking for a Minecraft survival experience that will test your skills to the limit? Then look no further than HcRaid Overkill! Our server offers a unique blend of PvP, PvE, and survival...
[✵The CraftXp Network✵]1._________________________________________________________________The CraftXp Network is a small Minecraft server that focuses on core elements of friendly SMP with light...